---
Description
🚚Shipping

Our items usually arrived within 7 Working Days. Your equipment comes from The US. Some equipment is experiencing delays in shipment due to popular demand. Our team is working around the clock to ensure all orders are fulfilled asap and the best service is delivered to you.
⚡Super Large View & True Color: Auto Darkening Welding Helmet provides a large field of view 3.9x3.7 inches to enhanced application versatility and increases productivity.  
⚡Automatic Transform Tech: The original design of automatic transform technology makes it possible for the auto-darkening goggles to detect and react quickly to Protect the Eyes from being injured by sudden electric arc discharge.
⚡Permanent UV/IR Protection: Auto Darkening Welding Helmet Engineered with a liquid crystal of high quality and optical coating to protect against 99% of ultraviolet and infrared rays and light.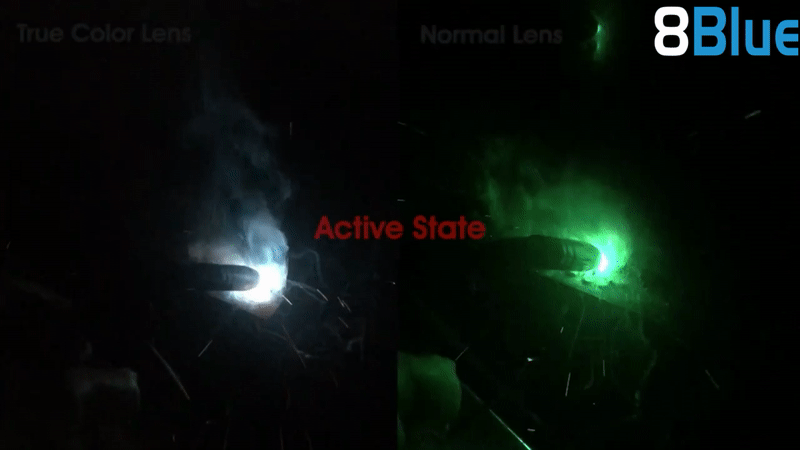 ⚡Comfortable to Wear: The design of the

Auto Darkening Welding Helmet

conforms to ergonomic principles which makes it Easy To Operate. Press down gear adjusting knob when using, rotate and adjust the tightness of the headband. Forehead thickened sponge to Protect the Forehead From Injury, perspiration, comfortable and non-slip.
⚡Multi-purpose Design: Large Viewing Screen Welding Mask Helmet material is of soft texture but is Strong and Durable. With cutting, welding, grinding functions. Apply to automotive, construction, and food & beverage manufacturing...
Package Included:
1 x Welding Helmet
1 x Adjustable Headband
Specifications:
Material: PA/PP
Filter Model: LY800H
Filter Size: 133 x 114 x 10mm
Viewable Size: 100 x 93mm
Product size:300mm*260mm
Light State Levels: DIN4
Dark State Levels: DIN5-9/9-13
Way to shift Dark State: Outer,stepless shift
Switching Time: ≤1 / 10000S
Delay Time:0.1S-0.8S
Sensitivity Adjustment: Stepless control
Power Supply: Solar + Replaceable lithium battery
Sensors to Weld Arc:4
Protect Grade Against UVB: DIN16
Working temperature: -20℃ - 65℃
Grind: Yes
Cut: Yes
Low Battery: Yes
Test: Yes
Payment & Security
Your payment information is processed securely. We do not store credit card details nor have access to your credit card information.