---
Description
The Central Safety Seat is a special car seat for pets. It can be placed on the armrest in the car, or on the armrest of the back seat. Your pet can enjoy the scenery and have enough security.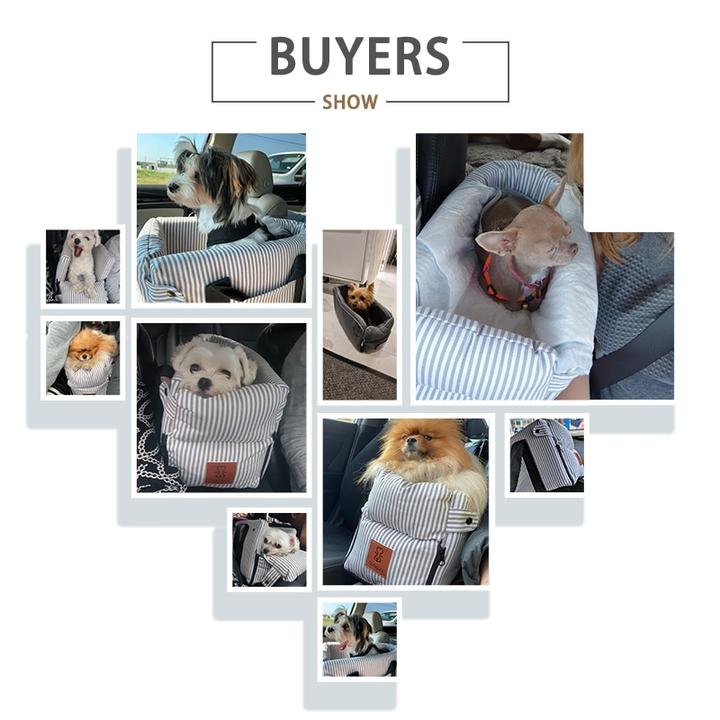 Our pet seat can hang firmly in the armrest of your car, the Hook & Loop prevents shaking and falling.
Comfortable Journey: front adjustable pillows provide cushioning for your pet; provide safety and stability; very suitable for relaxing or napping during long-distance travel.
Durable and Washable: Washable material, so you can use a hand or machine to wash. Please do not dry it by high heat.
Safe and Reliable: With our pet car seat, the car space will not be occupied (especially the car space), you can touch or look at your pet at any time, and you can also sit on the co-driver to feed your pet.
Ideal Size for Small Dogs: Our dog car seat measures 16.5 x 7.8 x 8.7 inches and can accommodate most small dogs up to 13 pounds. (As the images show, The size will be slightly different between different styles.)
Payment & Security
Your payment information is processed securely. We do not store credit card details nor have access to your credit card information.