---
Description
【Touch Control Technology 】Put your wrist, forearm or any other part of the body to activate the motion sensor. The water will automatically stop after 3 minutes. You can activate the sensor again or put the sprayer back to stop the water earlier.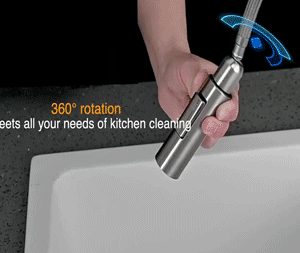 【Pull Out Sprayer】360 degree swivel sprayer with 2 function modes, stream mode and spray mode. The assistive touch control kitchen faucet with just a single lever.
【Stain Resistance】Touch sensor kitchen faucet body is made of high quality 304 stainless steel, lead-free 304 stainless steel construction (Solider and Stronger).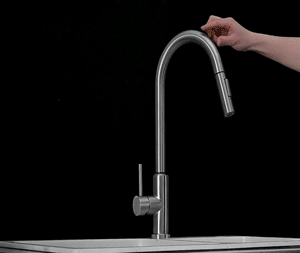 【Easy installation】Please follow the installation steps of the video/pictures/to avoid leaking.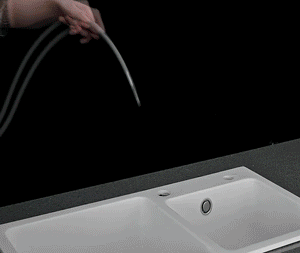 【After-sale Service】We offer 90 Days Money Back Guaranteed. If you have any problem with the touch-activated kitchen faucet, please feel free to contact us.
Calm Down and follow with the guiding step by step, Finish Your Kitchen Faucet Installation within 30 Minutes:
Attention 1

Don't miss the rubber of the control box and connecting joint to avoid leaking. (Most of the leaking problems are caused by the lack of rubber)
Attention 2

Note 1:The controller is connected to the box via a red wire. Please do not miss any accessories.

Note 2:Please release the red line and don't let the line touch anything to avoid not working.
Attention 3

Install the sensor in order according to the picture and do not lack any accessories. (Powered by 4*AA batteries. Not included)
Attention 4

The touch kitchen faucet will come with all the mounting hardware for installation. Please kindly install the touch kitchen faucet regarding the video step by step. Super easy and quick installation.
Don't miss the black insulation spacer(1 above the countertop and 1 below the countertop)
Payment & Security
Your payment information is processed securely. We do not store credit card details nor have access to your credit card information.