---
Description
If you like strolling with your pet but hate to clean up their poop, The Pet Pooper Scooper is the perfect thing for you. It is a 2-in-1 Pet Poop Scooper with an attached bag dispenser that eases the process of poop pick-up and disposal for you.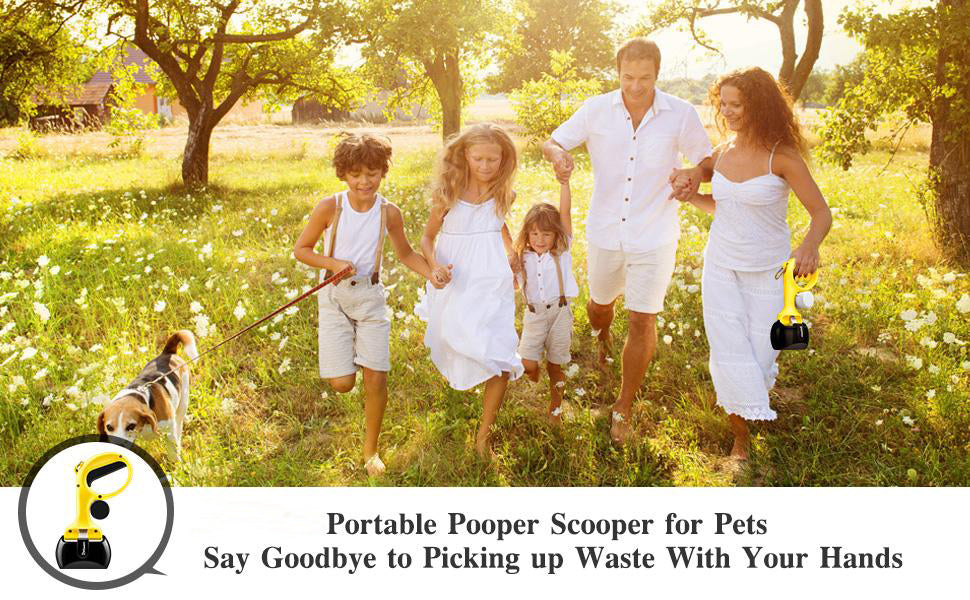 Light and Portable: This pooper scooper is very easy to carry and store due to its lightweight. An attached carabiner allows you to take it on your strolls, it can easily be hung on straps, backpacks, stroller clips, and more. It's perfect for outdoor dog walks, camping, and traveling with pets.
Multi-functional: Pet Pooper Scooper helps you pick waste that you don't want to touch, making it more hygienic. Both the scooper and waste bags can be used for many other purposes. It can remove waste from dirt, snow, sand, grass, gravel, concrete, rug, etc.
Innovative Design: Designed for easy, one-handed waste pick-ups, its curved handle provides a comfortable grip. With a minimalist design and fewer moving parts, Pet Pooper Scooper can be easily operated by both kids and adults.
Premium Quality: Made with high-grade ABS and PC material, Pet Pooper Scooper ensures robustness and long-term use. Its mouth is equipped with a spring that keeps it tightly closed and prevents any spilling of waste.
Payment & Security
Your payment information is processed securely. We do not store credit card details nor have access to your credit card information.