---
Description
Interactive Fun for Cats: every time your feline touches this cat kicker toy, the automatic built-in motion sensor kicks into action and the cat teaser fish moves in a wiggling way, intriguing your cat to kick and play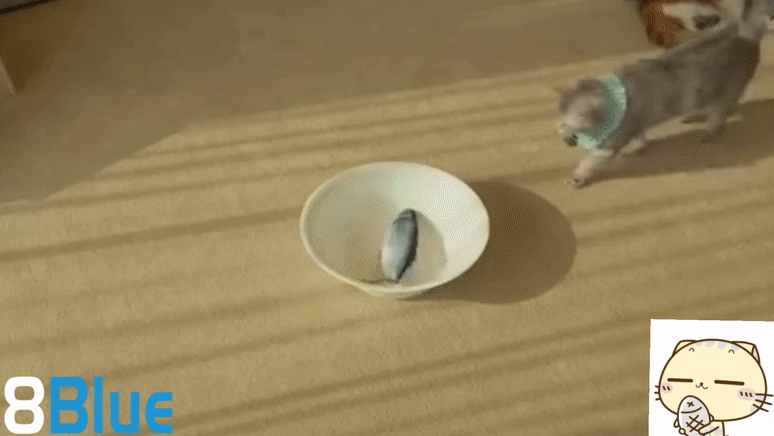 Realistic Fish Simulation: the vivid moving fish toy looks like a real fish, an eye-catcher for cats, keeping your kitty on her paws and engaged in real-time, alleviating boredom and loneliness when you are away from home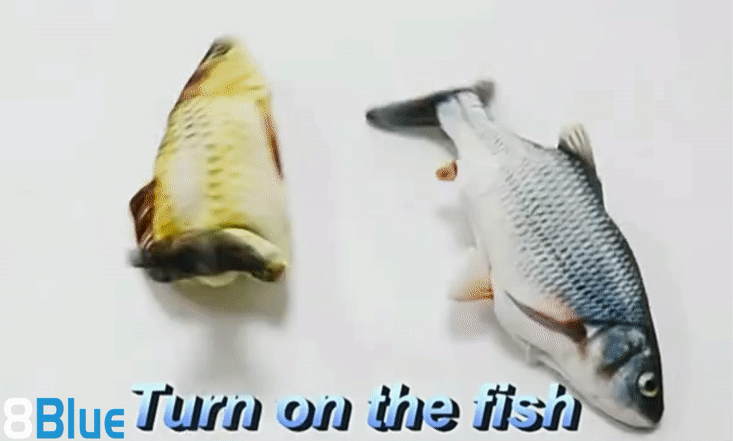 Catnip Pouch: most cats can get excited and happy at the smell of catnips. Catnip could relieve your kitty of depression and stress
Safe & Durable Materials: this kitty toy is made of durable plush, safe and non-toxic for your kitten
USB Chargeable: this toy is USB chargeable which saves you from the hassle and costs to replace batteries. USB cable is included in the package. The included chargeable motor is detachable for convenient cleaning of the plush toy.
Use Instructions:

Unzip the fish belly, flip the switch on, and then tap the fish belly to make the fish flop;

When charging, the red light comes on; When fully charged, the red light goes out.

When using it for the first time, please put the motor into the belly of the fish, turn on the switch, grab the belly of the fish, and shake the motor first before responding. If the switch is turned on but there is no response after shaking, you need to power off first and then charge.
How to make your cat fall in love with It?
It is especially important for timid and sensitive cats and kittens that we should gradually increase the difficulty of the game, which can effectively prevent cats from being frightened by the catfish toy's sudden jump, not even willing to play again.

Therefore, we suggest that in the early stage, catfish toys be turned off. The fish cat toy has a catnip bag built in its abdomen, no cat can escape this temptation, they smell, chew, bite and kick it, sink into the fun of new floppy fish cat toy step by step, then you can try switching to the fish toy's wagging mode, unlock more fun for your cat.
Payment & Security
Your payment information is processed securely. We do not store credit card details nor have access to your credit card information.