---
Description
NO NEED FOR ANY EXPENSIVE DETOX THERAPY!
Do you want to detoxify your body without spending extra on therapies? This is the reason that our Detox Foot Bath is gaining popularity all over the USA. 
Benefits Of Ionic Detox:
Strengthened Immune System
Promotes Mental Clarity & Focus
Reduces Swelling & Inflammation
Combats Chronic Pain & Mental Fatigue
Removes Dangerous Toxins & Heavy Metals
HOW DOES THIS WORK?
The system ionizes water molecules, separating water into H+, OH- ions, it attracts and neutralizes toxins and heavy metals of the opposite charge, supposedly pulling them out through the bottom of the feet.


WHY NO FEET IN THE WATER, THE COLOR TURN BROWN OR BLACK?
The color is the chemical reaction of various minerals, salts in water and the positive and negative ions released by the product.
Different color means different body status, details as followed: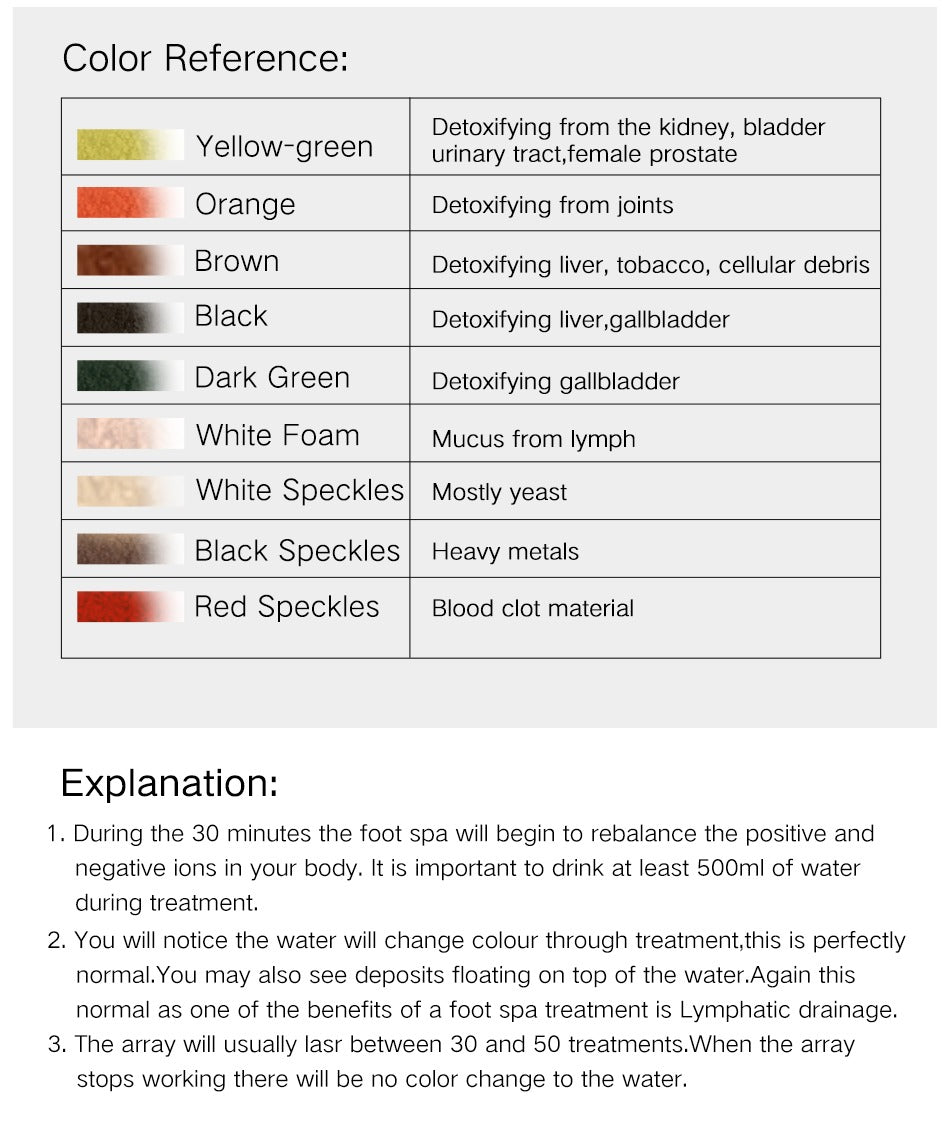 WHAT ARE THE NEGATIVE EFFECTS OF TOXINS IN MY BODY?
Organ damage
DNA damage, which increases the rate of aging and degeneration
Imbalanced hormones
Inflammation
Weakened immune system, increasing susceptibility to illness and disease
Poor memory and concentration ("brain fog")
Package Includes: 
1 x Detox Machine

1 x Foldable Basin ( As Per Selected )

1 x Detox Foot Bath Array

1 x Power Adapter
Payment & Security
Your payment information is processed securely. We do not store credit card details nor have access to your credit card information.