---
Description
These mugs are a complete work of art meticulously crafted by artisans and craftsmen to imbibe the ceramic with breathtaking landscapes.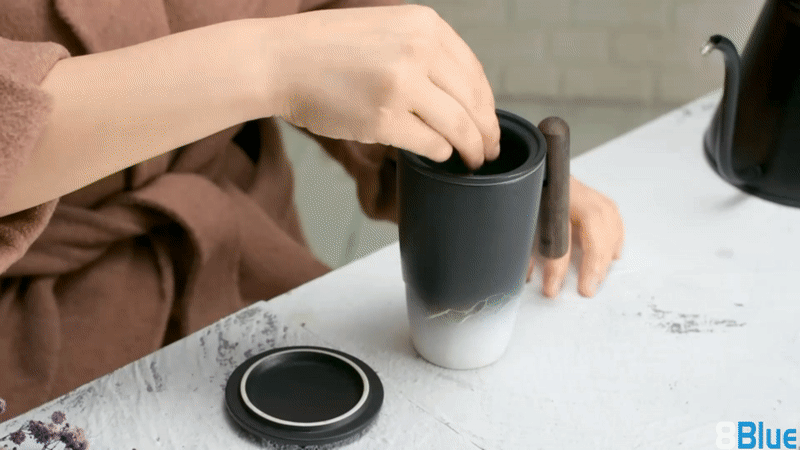 Wooden Handle
The cup is handy and also a nice thing to have on the table. It has a nice look, adding a nice vibe to any home. Both practical and decorative use.
Life is like a cup of tea, it's all in how you make it.
The perfect combination of wood with ceramics, coming with a classic design of the shape, leads to these beautiful mugs. Perfect for all types of beverages, water, tea, coffee, wine, whatever!
The benefits of using a reusable mug vs a paper cup.
Most coffee drinkers consume coffee every day. If you stop by your favorite coffee shop every day, that's at least 7 cups being used and eventually wasted every week. That's over 300 cups annually and that doesn't even take into consideration other consumables being served in paper cups on different occasions.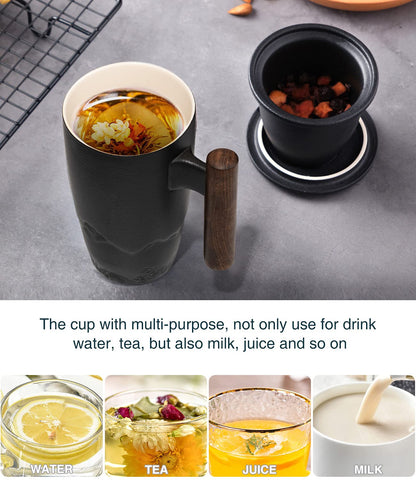 MATERIALS
Our mugs are made from all eco-friendly ceramic.
Our strainers are made from stainless steel.
WASH & CARE
Due to the wooden handle, our mugs should be hand-washed only. Do not place in the dishwasher, as the heat may cause the warping of the wood.
The stainless steel strainer is dishwasher safe.
Payment & Security
Your payment information is processed securely. We do not store credit card details nor have access to your credit card information.