---
Description
Three adjustable straps with a hook and loop closure can according to self need to be adjusted to help to keep wrist & thumb steady, wrist splint brace is easy to use and adjust.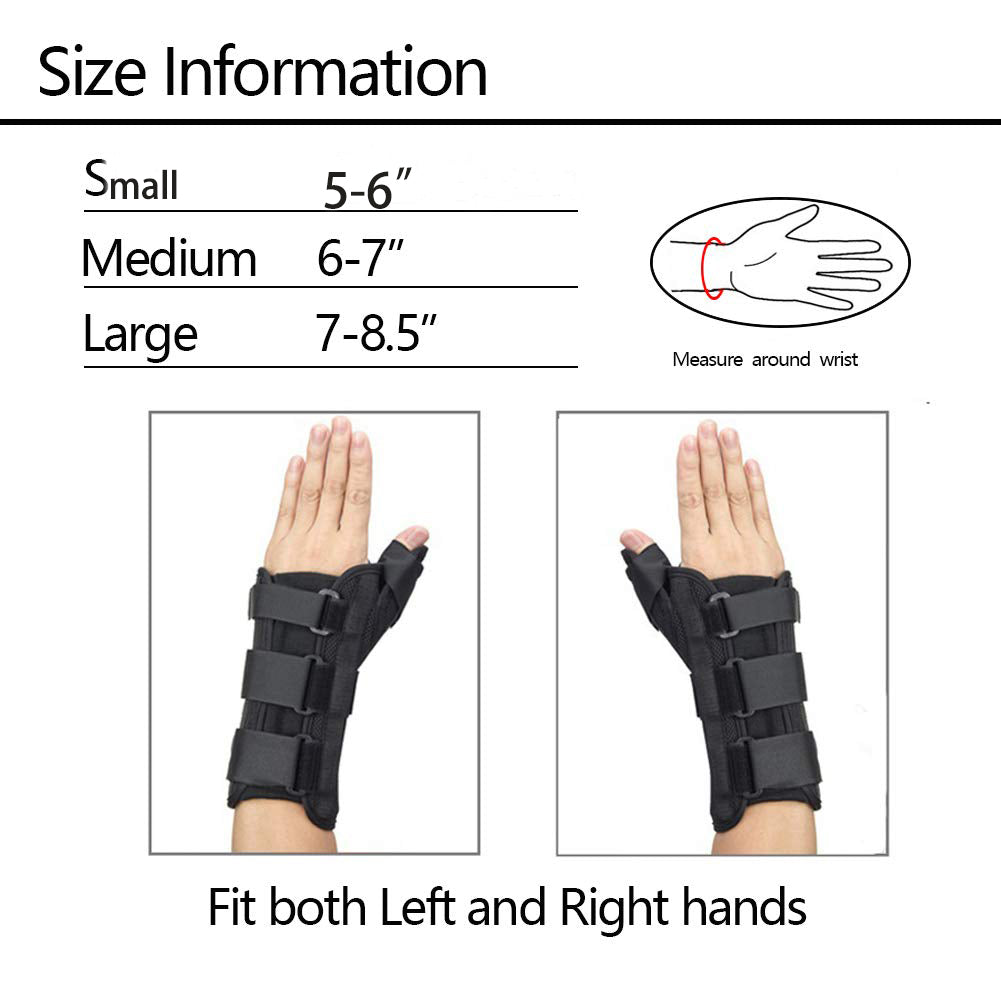 A wrist brace limits the movement available at the wrist joint, keeps the wrist in a good position, reduces pressure, and increases space in the carpal canal so as to reduce pain and inflammation.
The lightweight, breathable material and contour fit make wrist brace with thumb support provide comfort and stability support.
Wrist brace & thumb splint is effectively relieved the pain for arthritis, carpal tunnel, basal thumb arthritis, tendonitis, a ganglion cyst, and a wrist sprain.
Noting: Please double-check to ensure your chosen size is correct for your right hand or left hand.
Payment & Security
Your payment information is processed securely. We do not store credit card details nor have access to your credit card information.